Blog
Success story: LitRes at Yandex.Direct
14.11.2018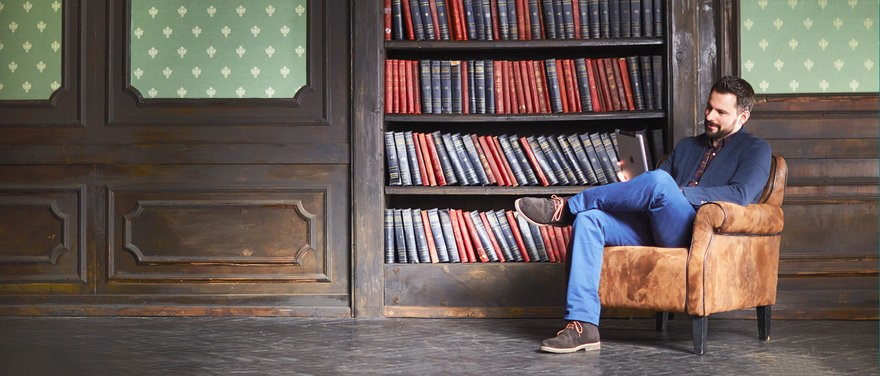 Site:
www.litres.ru
Founded: 2005
Using Yandex.Direct: since 2011
LitRes sells electronic books for people who prefer reading on their smartphone, tablet or computer. We spoke to Evgeny Lisovsky, LitRes' marketing director about the peculiarities of the book business, the mistakes LitRes made with their site early on, and how the company found its own approach to assess their contextual campaigns' performance.
1000% company growth
+2000 new books per month
90% of ad budget for contextual advertising
— LitRes is now a hugely popular project. Authors and publishers alike are eager to work with you. How did you first get started?

— Our business started in 2005, before eBooks had even appear. Back then there were just site where enthusiasts uploaded digitalized books. The owners of such "libraries" — Dmitry Gribov, Aleksey Kuzmin and Andrei Baranovsky — decided to combine their efforts and open an electronic bookstore. They started with just a drop in the bucket — 20-30 titles, and now we have more than 100,000 books from Russian authors and tens of thousands of translated texts. One of our first investors was the publisher "Eksmo," so most of our collection came from them. That was how we grew. Now we work with hundreds of publishers.
— The internet is full of free books. How do you make prices in such a situation?
— Before LitRes, electronic books were 100% pirated material. People got used to not paying for books, so prices are a long and complicated story for us. We have tried different pricing models, e.g. reading first and then paying the amount the reader considers appropriate. That didn't work. People either forgot to pay, or only paid one ruble. Then we set a fixed price — roughly 5-10 rubles per book, but then the average check was pitiful. We gradually built the best model: now the average price for one of our eBooks is 30-50% of the price of a printed book. We also offer a subscription model, where someone pays a fixed monthly amount and reads as much as they want.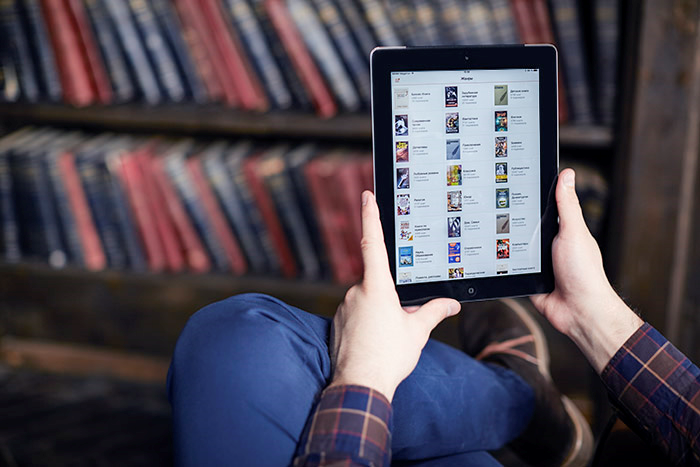 — What task did you begin with when you joined LitRes in 2011?
— The task was ambitious — to double revenue in one year. So I immediately decided to start using Yandex.Direct: we needed a continuous flow of the right users, not just traffic.
Before we launched our ads, we had to work on our site. We understood that any obstacle on the site could send a potential customer looking for pirated resources.
We got together as a team and analyzed our site. We checked, for example, the bounce rate for pages where users take steps toward a purchase. It turned out that on the page for card payments the bounce rate was almost 25%. That's huge. We fixed a lot of errors, and fixed some problems with our payment operator. We even checked the payment form itself and made it more coherent. The bounce rate on the payment page dropped by half as a result. By improving just one page, we increased our revenue by some 8%. This was an important lesson for us. Now we run A/B testing before all changes to the site.
— What have you tested recently?
— A block with recommended books, something like the "You might also like" feature o many other stores' sites. It seems like many other sites offer such recommendations, and they work decently well. But they didn't work for us. People generally buy books when they want to read at that moment, and the average number of books in users' carts on our site is 1.3. This new block basically kept people from focusing on their purchase and decreased our revenue as a result. So we decided to offer advice more discretely and moved the recommendations farther down the page.
— What do you do to make sure your site displays well on Yandex search?
— I believe that the key to successful SEO is well-written, unique texts, and we invest in such content. One example is the large section of the site with author interviews, news, ratings, and promotion pages. Of course, we also have a huge catalog of books with all sorts of filters. Each book has its own description and a block with customer reviews. We also offer detailed information about how to use LitRes, with both text and video instructions... All in all, we do a lot of work on our site.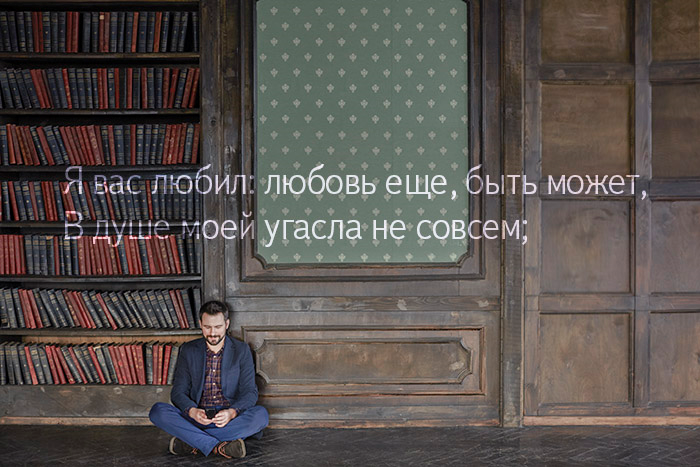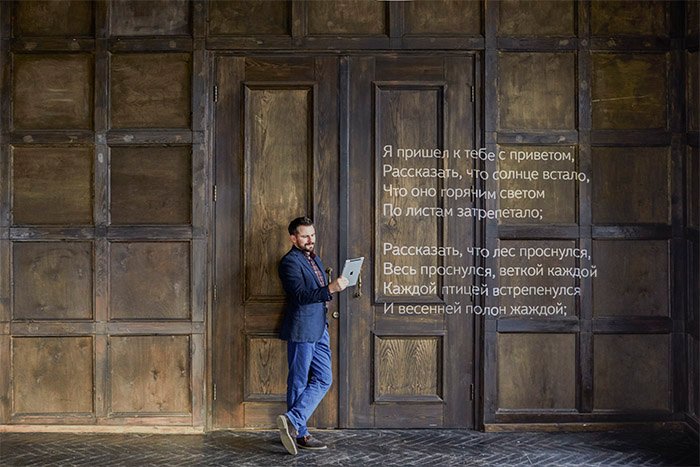 — Is everything always as smooth as you describe? Do you ever lose positions in search results?
— Of course we make mistakes. And from time to time, our position in search drops because of them. We have many pages with detailed information about different authors. We recently found out that the code that links books to these pages frequently duplicates authors' names. One page can have 200 such duplications, so search engines perceive them as spam. We monitor our site constantly, and fix such errors as quickly as possible.
Previously, we deleted the pages of books that we no longer sold, which means that users often clicked on search results that led to pages with 404 errors. We used Yandex Webmaster to identify and fix them. Instead of deleting these pages, we now just mark these books as out of stock.
—What made you choose Yandex.Direct to start growing your sales? What is your relationship with more traditional forms of advertising like news outlets and TV?
— We put our money on online marketing from the get-go. At some point, we tried offline advertising in the metro. After all, what better place could there be to reach members of the public who read? We quickly stopped, however — it wasn't cheap transparent or effective. Now the main source of our sales is contextual advertising. It takes up 90% of our advertising budget.
— What kind of queries do you serve your ads for?
— Readers' online and offline behavior is almost identical: some readers don't know what to read, so they take time to search the catalog and choose a book, and others quickly grab a specific book from the shelf.
We serve ads for both broad queries like "download eBook" as well as for specific authors and names of books. And there are tens of thousands of books!
— Did you run into any difficulties when choosing your keywords?
— That goes without saying. We've got a difficult situation from a semantic point of view. For example, there's an author named Zveryev, but there is also a singer and an artist with the same surname. You can easily find such overlapping names even among authors. If we don't account for them, we risk leading customers to the wrong book. And what about book titles! Think about what kind of book titles there are! You could have a book called "The Table," for example, so you need to understand which keywords to use to advertise this book, and which you should exclude with negative keywords. There are many nuances, so we decided to develop our own algorithms for our ad campaigns. We got in touch with the K50 team, who help with the automation of contextual advertising, and sent them a technical specification. Now there are more than 20 million keywords in out campaigns.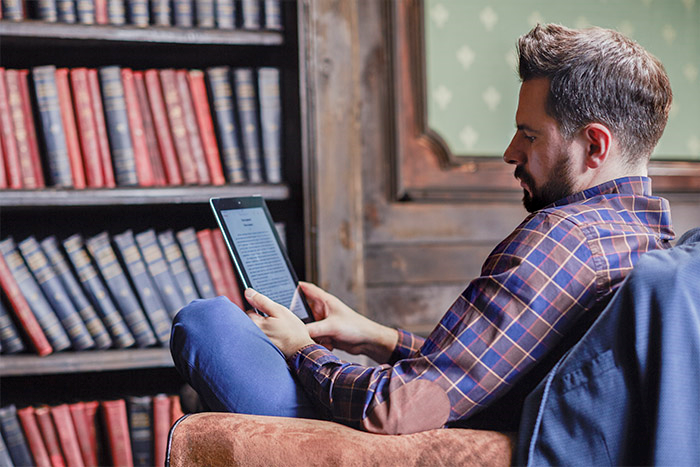 — How do you determine your budget for Yandex.Direct? Which indicators do you pay attention to?
— We have a clear idea of how much we are willing to pay for each new customer, but there are some catches here. In one year, the average LitRes user purchases about five books. This isn't much, and the average check size is small. So for us, it's critical to attract new customers. First, we only focused on the cost of the customer's first purchase, but recently decided to take a different approach to assessing our users. Let's say we've got a new customer who bought his first book. How much money will he bring us in the future? We began calculating the potential conversion and profit from each new user. This kind of planning "for the future" made it possible for us to increase our spending on attracting new customers, because we had a clear understanding of when and how it would pay off. This made it possible for us to increase our profitability.
— Which tool in Yandex.Direct would you consider useful for any business?
— Yes. That would be retargeting, which we call "the resuscitator." Retargeting is simple: it brings back users who added a book to their basket but didn't buy it. Once they come back to the site, most of them but even more than they had originally planned.
Yandex.Direct also works well as a tool for testing your marketing. Here's a recent example: we have an large range of free books, and we wanted to understand whether users would make purchases after trying the service for free. We launched a campaign with the keyword "Download books for free." Anyone who clicked on the link was offered access to these free books in exchange for creating an account. This was a breakthrough. We received 30% more target traffic.
— Can you tell us about the results of your Yandex.Direct campaigns?
— I can't give you specific numbers, but I'll tell you the most important point: LitRes as a business has grown 10 times in size since first appearing on the market. The main part of our growth took place over the last few years, when we started using Yandex.Direct. In my opinion, that means everything is going well for us.
How we promoted the application for businessmen in Singapore
12.10.2018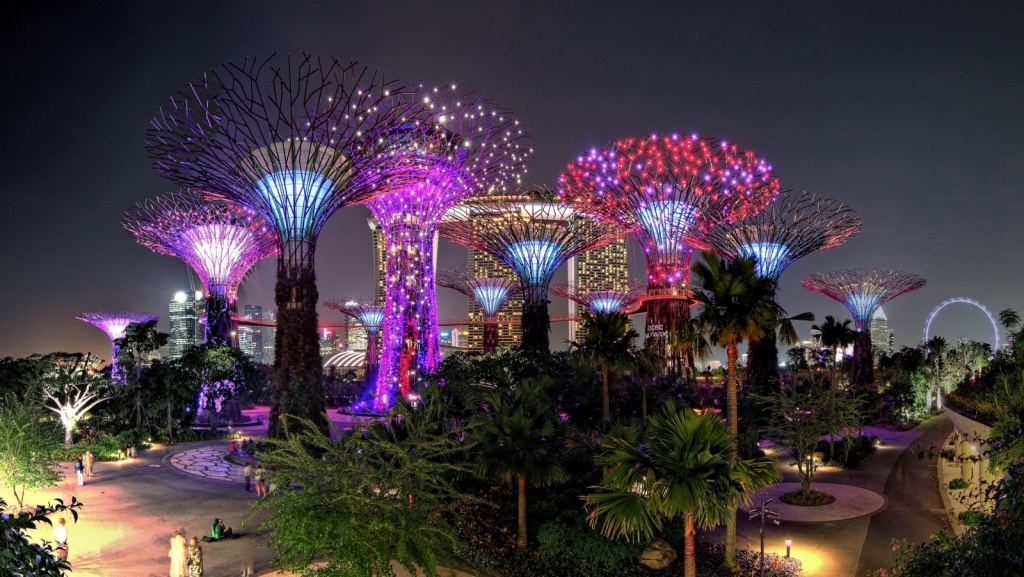 Singapore attracts tourists with fantastic landscapes, and businessmen with a loyal tax policy. The company registration takes one to two working days, and opening of a corporate bank account takes about four weeks. However, these terms are realistic when you have a reliable consultant who is an old hand at the organization of these processes.
"Illustrated" advertising - a new format by Google
12.10.2018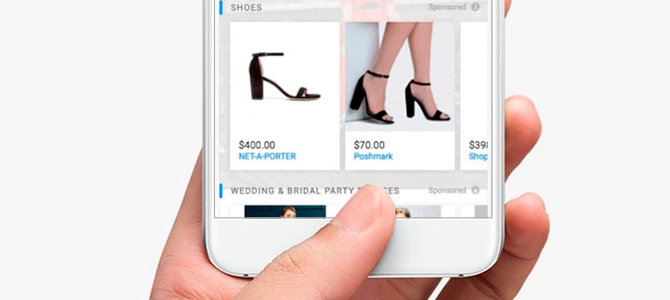 Google paid attention to one of consumer behavior features: before buying, the user studies the goods in the Images section. Not to miss this channel in the sales funnel, the platform offered a new advertising format: Shoppable Image ads (Image ads with the purchasing option).
What makes us download apps
12.10.2018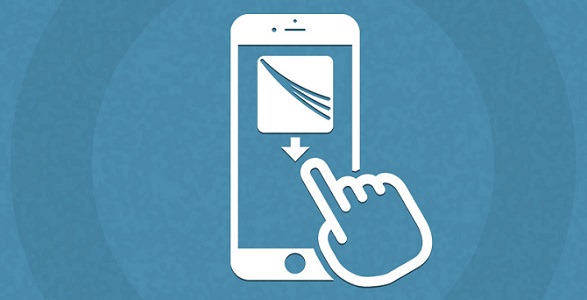 Among hundreds of applications it's easy to get lost on the way to a potential audience. To avoid this, it is important to understand the users' psychology and their motivation to install the application.
Blogger is the engine of commerce. What advertising format you should order from a blogger?
11.10.2018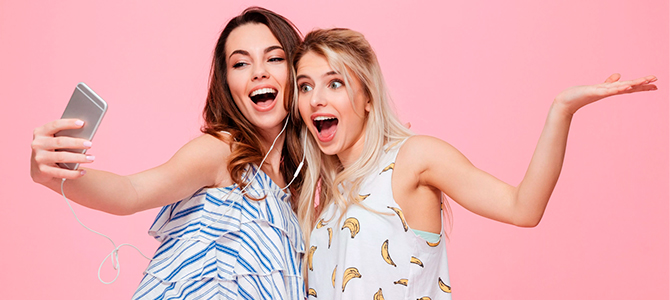 You've decided to engage a blogger or a star to participate in your advertising campaign and have even opted on the particular person. But do you know which is the right ad format to order from the blogger? We have made a detailed instruction on choosing a promotion mechanic, based on your goals and budget.
Big Ear of Social Media
27.09.2018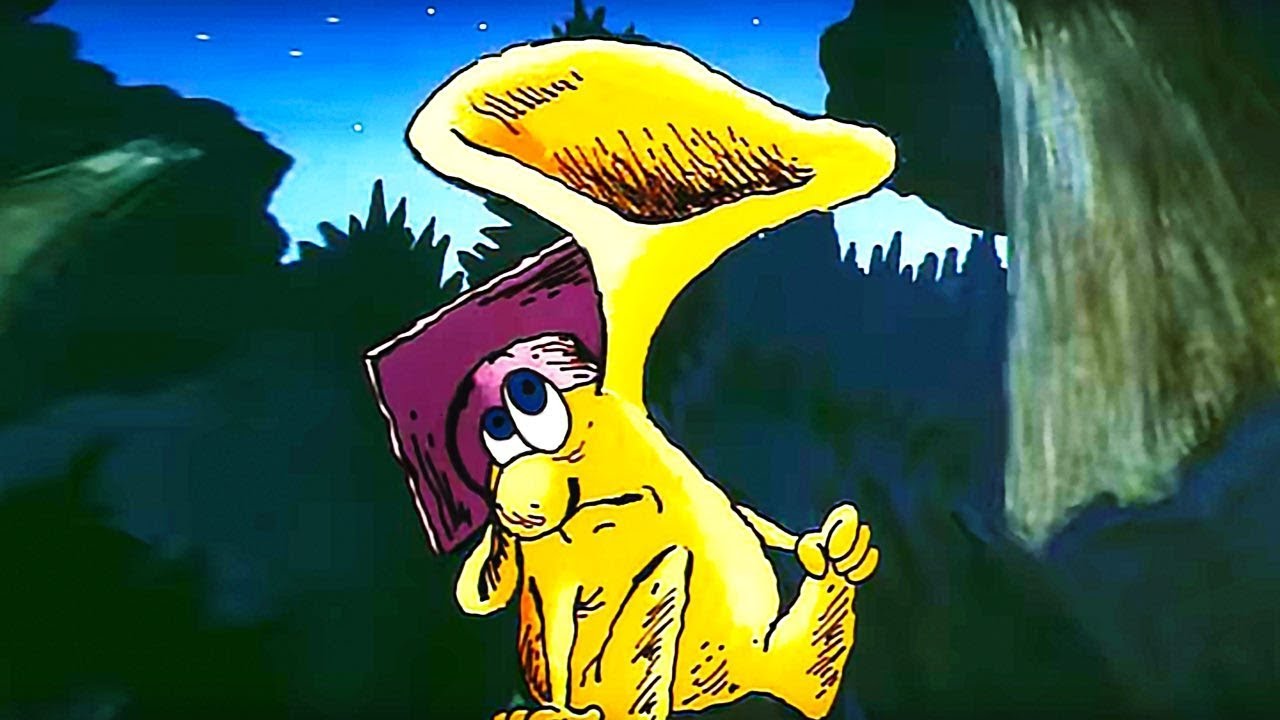 What we had long suspected was confirmed. Applications record and process users' conversations when they say trigger words, for example, "buy", "book", etc.
Subscribe on internet-marketing news